School of Practical Ministry
"The whiners & complainers in the hard times will be the idolators in the good times. Learn how to finish the race well."
The topics covered in this class are:

Trials & Personal Identity
Leadership & Gifts
Church & Government
The Cross & Love
Conflict Resolution
Conflict & Forgiveness
Becoming Qualified

Select a link below to begin that lesson, remember to prayerfully go through each lesson looking up scriptures listed and meditating on each one. Ask God to reveal
to you His Word, journal your thoughts and what you might hear the Holy Spirit speaking to your heart!
From a leadership standpoint, ministry within a Church body involves 2 things: Relationship & Capability. The ability to do a job requires a team working together in right relationships. Capability is not enough. Most ministry in the Body of Christ fails when relationships are neglected.
3 revelations come out in ministry - what we really believe about God, ourselves, and others. The hardest thing in ministry is often facing one's self.
Most of this class will focus on the second part of effective leadership - relationships. The first part - the ability to do the task - is covered on a case by case situation. The ability to get along and live in love is the area where most ministry fails.
Where does most ministry fail? The inability to love, worldliness, and selfishness.
If our love is not more important than our ministry then our ministry will not last long, will not be effective over the long haul, and will be self motivated.

We are not only going to bring people in who will fail, but we will fail ourselves. If we don't learn how to deal with the our failures in a loving and biblical way, but rather treat people who fail with contempt, then there is no point in wasting any more time and energy on our ministries. It would have been better not to have started then to have misrepresented Christ.
Too many people today are ministering without being qualified for ministry. They just think that they can do it, and for the most part they can not. Ministry requires becoming qualified. What qualifies someone for ministry?
Life is the biggest qualifier for ministry, yet it is best accomplished when accompanied by proper discipleship and preparation.
Far too often people are set up for failure in this area. They are thrust out into ministry, or they are simply allowed to go there, and they are unknowingly being set up for defeat. The purpose of this class is to provide the basic guidelines for survival and overcoming in ministry. Without these principles in place defeat is assured sooner or later. Though there is no guarantee of success because of taking this class, those who apply the principles of this class will be guaranteed the opportunity for victory. But remember, it's not the information that will make the difference. It's the application.
One of the areas not listed as a specific lesson is the issue of root problems. People with major root problems in behavior, emotional control, spiritual purity or solid faith will not be qualified for ministry unless and until those issue have been overcome. There are always those who want to help or minister in the church to feel normal. This may or may not indicate a major root problem, but it will guarantee defeat sooner or later unless they agree to an accountability relationship with someone who is qualified.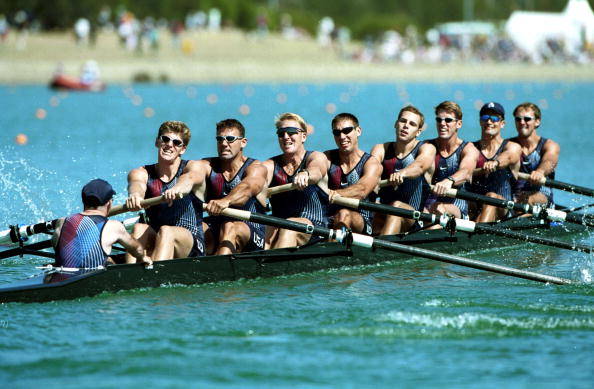 Unity
Is
Team Effort