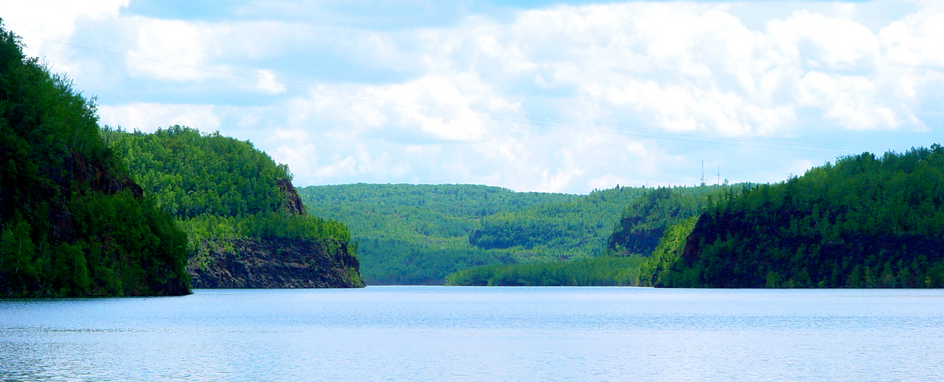 This page is dedicated to a greater revelation of the greatness of God. Preparation for the message at the right has changed my life, and has been impacting me for over a month now.

Below is a ten minute mp3 audio file, a Declaration of Majesty, to follow up the message with some specially recorded scriptures that you can download.

Put them on your phone, mp3 player, or whatever you have and get away with God.​​​​
Perhaps you are in a place where your emotions have gotten the best of you. Maybe it seems like you can't get on top of a certain problem or spiritual assault. Or it could be a little pride or confusion getting in the way. Whatever the disruption of your character or peace, this declaration of the sovereignty of God will get you back on track.

​​The increasing reality of the greatness, majesty and sovereignty of God has been changing my life, lifting me up when nothing else does, and pushing back the darkness. This page is dedicated to giving you the resources to seek and to find the power of God that is revealed by His greatness.
​


A basic reason why so many people struggle with their Christian life and character

is that God is not their God in daily life. He's tagged onto their agenda. Somehow they know it, but they don't know what to do about it. To love God with all one's heart is the only way to authentically say He is our God. Anything less will generate much confusion, which David Wilkerson used to say is just a smoke screen for rebellion. I believe He's right. But to live with God as our God we must be conquered by the revelation of His deity. His sovereign nature is a huge part of who He is as God. Let Him become your God in greater depth by taking the TIME to seek Him here in His Word. You'll never be sorry!
​
So far I have not gotten more than ten minutes into these recorded scriptures before I have had to wipe my eyes. As He builds His love into me I see that loving Him doesn't come from some warm fuzzy feeling from Him giving me gifts or even comfort. To know the tranquility of who this great God is means loving Him. It just springs forth. It is not forced, nor does it come from a struggle. I understand better what Abraham realized when God first told him, "Fear not. I am your exceedingly great reward."
​
Eph 1:11 In him we were also chosen, having been predestined according to the plan of him who works out everything in conformity with the purpose of his will,
God is sovereign. This is His authority over all and is independent of any other entity. He is supreme in His rule, and not only in principle, but in practice does He govern the nations of the earth. It is by this sovereign choice that we have been saved in eternity and therefore chosen and regenerated in history. This makes His salvation of us totally of His will and allows, facilitates and energizes His grace in us. Though it is completely beyond our comprehension how He chose us before the foundation of the world and predestined us, nevertheless we would do very well to consider our lives as being under a sovereign choice for eternal life. Though this is all done within our limits and freedoms of choice, or free will, never the less it is also done according to sovereignty that we therefore can attribute no aspect of our salvation to our works whatsoever. It is said in demonstration of this in Romans 9 that "Jacob I loved, and Esau I hated."
​
One of the great foundational realities of the nature of God being deity is His sovereignty. It is part of what makes Him God. The scriptures that are in this mp3 file help to detail the acts and character of God in His sovereign nature. They compromise a much needed, yet incredibly neglected, foundation of our faith. To "soak" in these verses of scripture until they have become a basic part of our knowledge of God would go very far in radically changing our concept of Him, of faith, and of the fear of the Lord. To know them in our hearts would greatly work to answer many of the basic questions of our souls in times of trouble and testing as well. They establish a rest in the human heart that goes beyond the capacity to merely understand with the mind how God works. The fact is, He just works according to His will in ways beyond mere human reason. His sovereignty defines His deity in action in history, in our daily life, and in our future.
​
God has given us freedom. We like the word and the experience. Yet freedom can not be understood without a healthy concept of God's sovereignty. Again, sovereignty is the independent authority of God. Do you see that freedom is an inherent part of true sovereignty? It is free of all other rule and power. The freedom He gives is freedom to live in the blessings of His sovereign rule. Remember the scripture in II Cor. 3 that speaks of the freedom attained in the Spirit when one turns to the Lord - the governor and supreme Monarch of eternity, history and of all mankind. When one bathes in the reality and joy of God's sovereignty, there comes an incredible faith for true freedom.
​
The above recorded scriptures will take just under an hour to listen to. I personally listen to them often to get the truth of God's majesty and power into my life. They are the sequel to the mp3 recording, "Declaration of Majesty." If you want to start at the beginning of this journey, watch the message under the same name. It is this message about the indescribable greatness of God that will help you realize that when He loves you, it is with the vastness of the universe itself. Faith can never properly develope without being conquered by the greatness of God.

A Declaration of Sovereignty